Print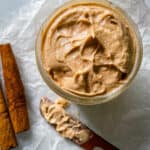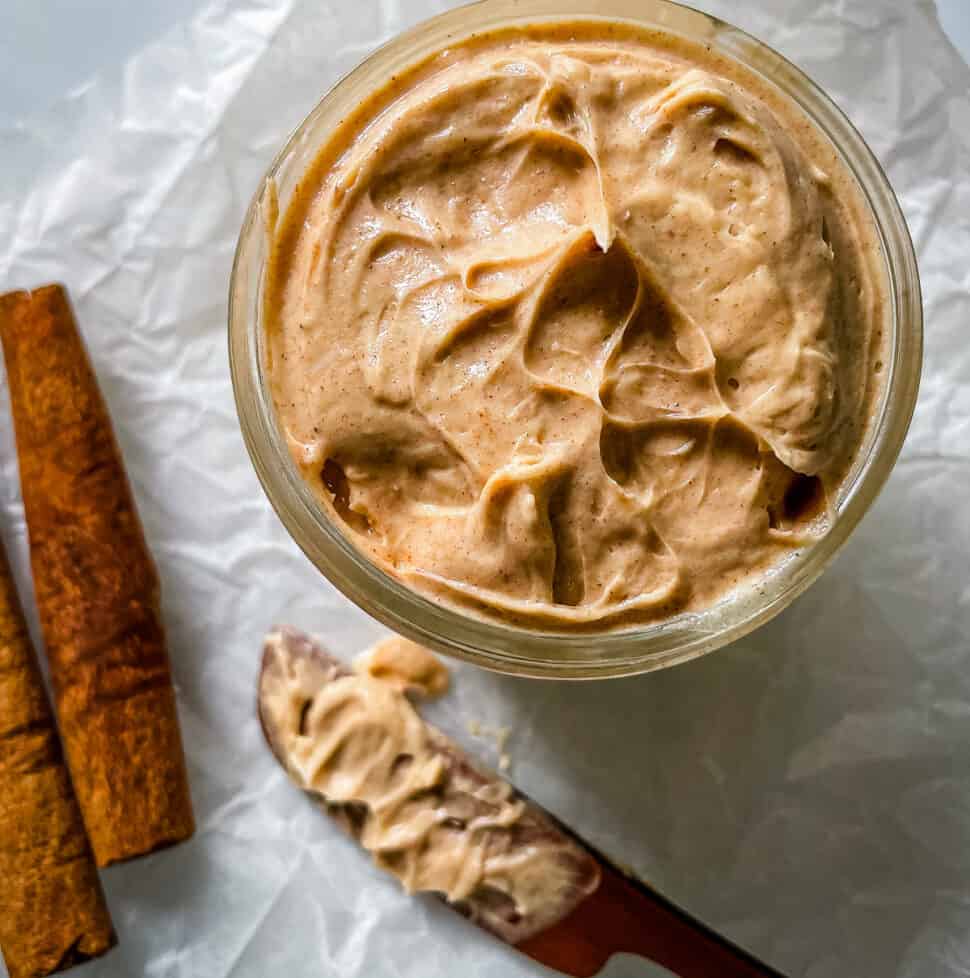 Cinnamon Honey Butter
It's easy to make cinnamon honey butter at home. Start with a stick of butter, add honey, powdered sugar, and cinnamon. Mix and you're done. Serve with toast, biscuits, cornbread, or muffins.
Beat butter until light. Add powdered sugar, honey, and cinnamon. (And vanilla extract, if using.). Beat until smooth and light.

Store the butter in the refrigerator for up to ten days. Soften at room temperature before serving.
Ingredient Note:
For the best flavor, use salted butter. If your butter is unsalted, add 1/4 teaspoon salt along with the sugar, honey, and cinnamon.