It's easy to make homemade whipped cream. You only need three ingredients and about five minutes. (Plus a cold bowl!)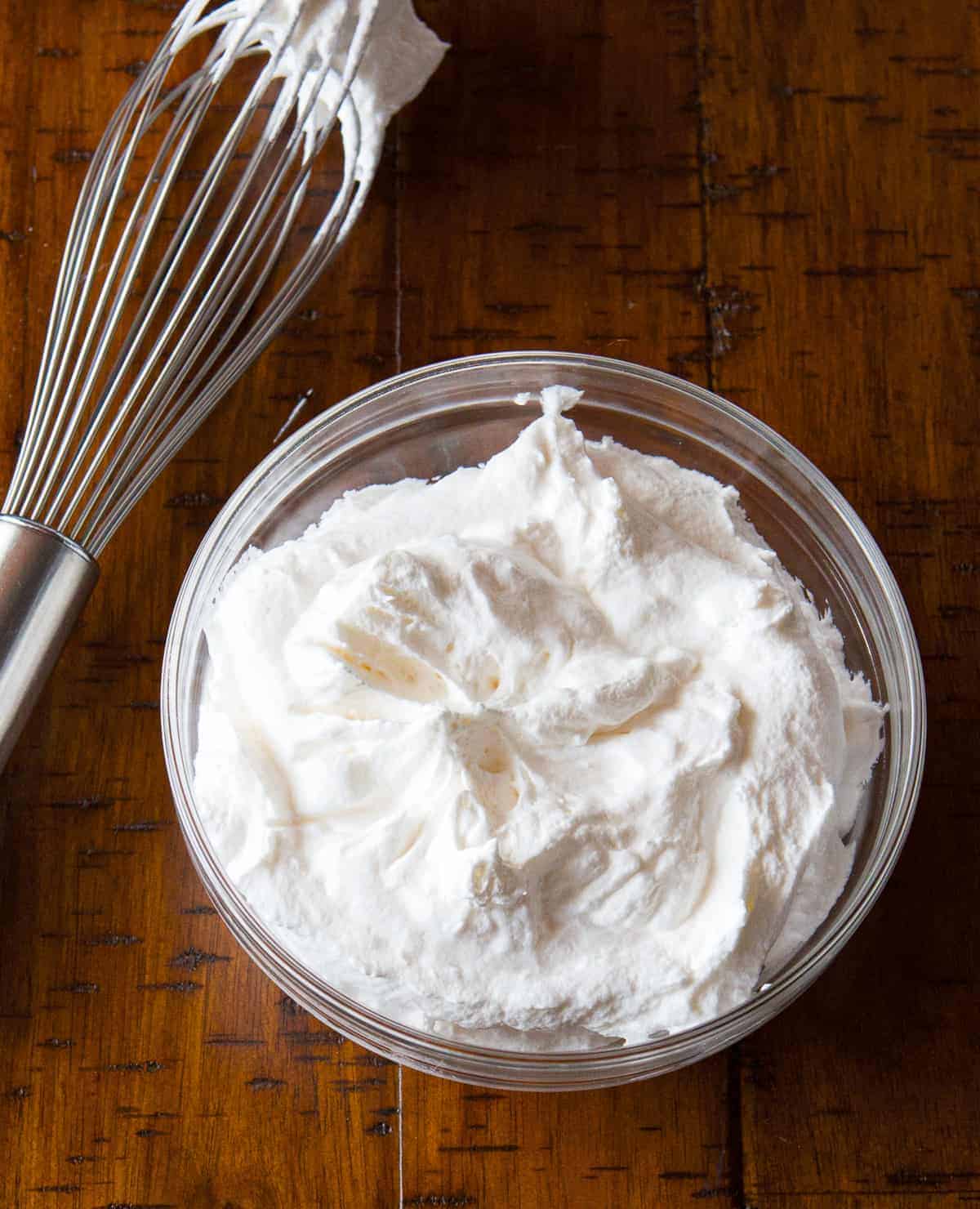 How to Make Homemade Whipped Cream
Buy Heavy Cream. This is sometimes labeled "heavy whipping cream". It contains about 36% fat. Whipping cream, in contrast, only contains about 30% fat. Heavy cream whips up thick and fluffy.
Chill the Bowl. For the fluffiest whipped cream, chill your bowl in the refrigerator for at least 20 minutes before making the whipped cream.
Sweeten with Powdered Sugar. A little powdered sugar sweetens this whipped cream. Since powdered sugar contains cornstarch, it acts as a mild stablizer, helping the whipped cream to stay fluffy after mixing.
Add Vanilla Extract. While not a necessary ingredient, a little vanilla extract enhances the flavor of the cream.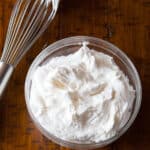 Homemade Whipped Cream
It's easy to make homemade whipped cream. You only need three ingredients and about five minutes. (Plus a cold bowl!)
Servings
2
cups whipped cream
Ingredients
1

cup

heavy cream (heavy whipping cream)

2

tablespoons

powdered sugar

1

teaspoon

vanilla extract
Instructions
Chill a medium bowl in the refrigerator for about 20 minutes. Combine heavy cream, powdered sugar, and vanilla extract in the bowl.

Whip on high speed until thick, about two minutes for soft peaks. For stiff peaks, whip for about three to four minutes.

Serve right away or chill until ready to serve. If whipped cream deflates before serving, re-whip for about 10 to 15 seconds.