Using a blender is the best way to puree hot soup. However, caution needs to be taken to prevent hot soup from spraying out of the blender.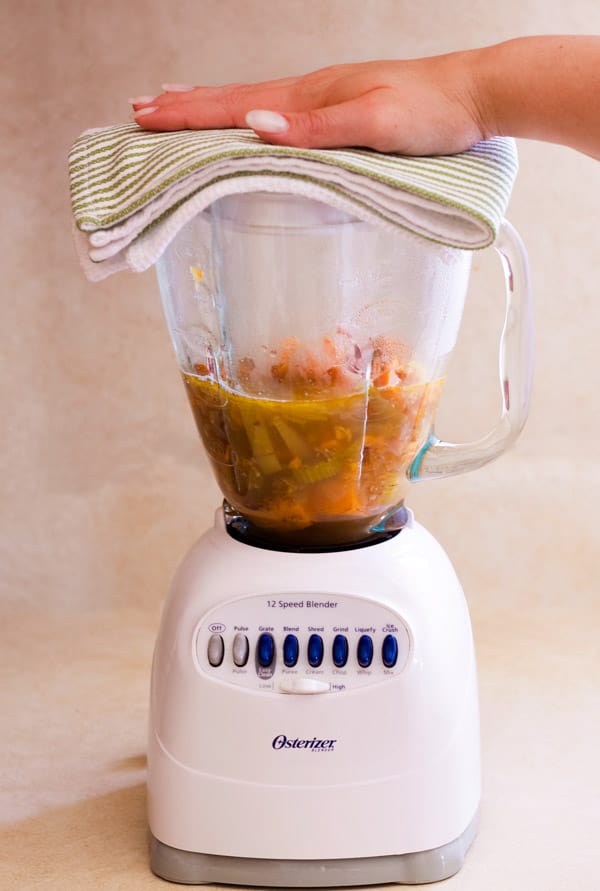 "Learn from the mistakes of others. You can't live long enough to make them all yourself."
I didn't learn that if you fill a blender with too much hot soup that the blender can explode by experiencing it myself. I learned this lesson by watching it happen.
At the time, I was a student at the Culinary Institute of America. A fellow student filled a blender nearly to the top with hot soup that needed to be pureed. The instructor noticed this about a nanosecond before the student hit the blend button. It was too late.
Hot soup flew of the blender so high that it hit the ceiling. The entire kitchen gasped. Thankfully, the student wasn't seriously burned. But it's a lesson I've never forgotten: never fill a blender more than halfway with hot soup.
Why? Hot liquids tend to be thinner than cold. The vortex mixing action of the blender causes the soup to climb high in the blender, causing the lid to pop off. And if that doesn't, the steam from the soup can cause pressure to build— that pressure + the fast action of the blades can also cause the lid to pop off.
Thankfully, this is easy to prevent.
How to Safely Puree Hot Soup in Blender
Allow the soup to cool for a few minutes before blending. Five minutes is enough.
Remove the center cap from the lid of your blender.
Fill blender halfway. No more.
Place a towel over the top of the blender. Hold the towel in place with your hand.
Blend the soup.
Pour pureed soup into a pot of bowl.
Repeat with remaining soup.
Return soup the cooking pot. Reheat.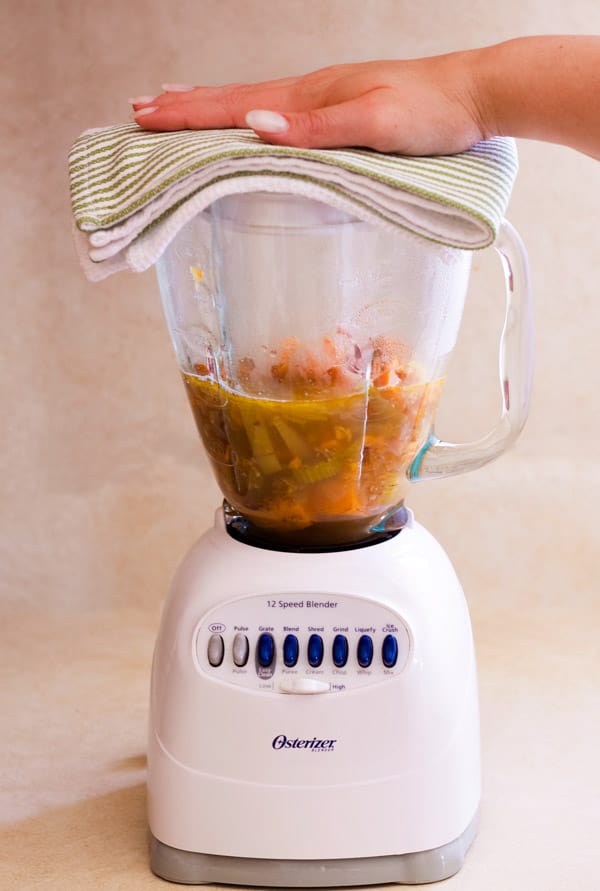 Fill your blender halfway with hot soup. Remove the stopper (also called the "plug") from the lid. Cover the lid with a towel. Doing this allows the steam to escape from the blender. You might get some soup stains on your towel but it's better than getting burned.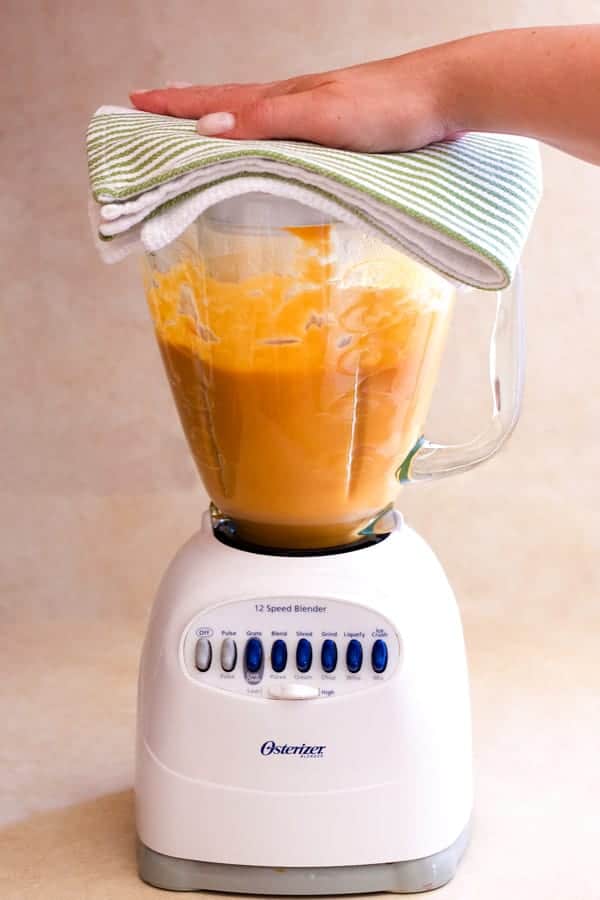 Run the blender until the soup is smooth. The time for this varies depending on the blender.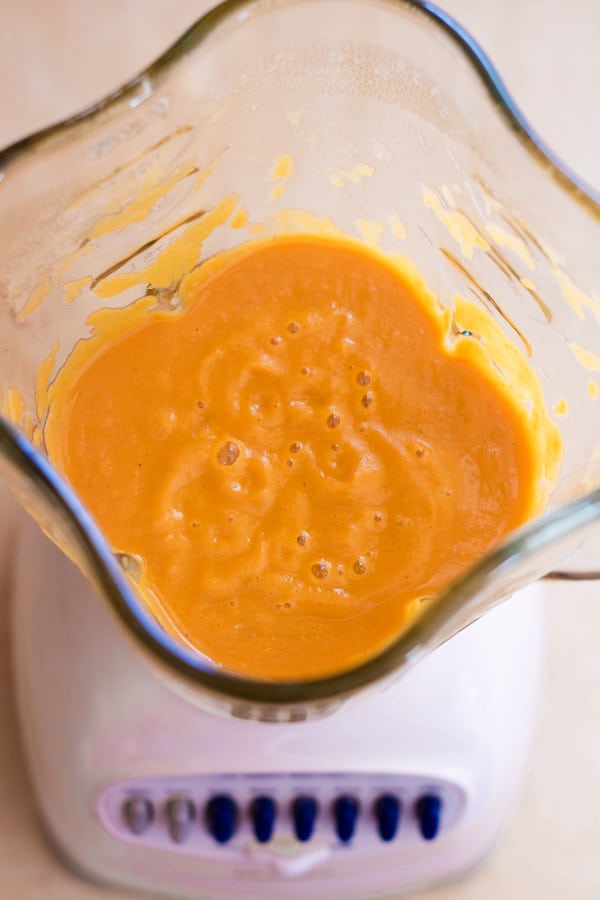 Done! Pour the soup into a bowl. Repeat with remaining soup. Once all the soup is pureed, return the soup to the pot to reheat.