It's easy to make cinnamon honey butter at home. Start with a stick of butter, add honey, powdered sugar, and cinnamon and you're done. Serve with toast, biscuits, cornbread, or muffins.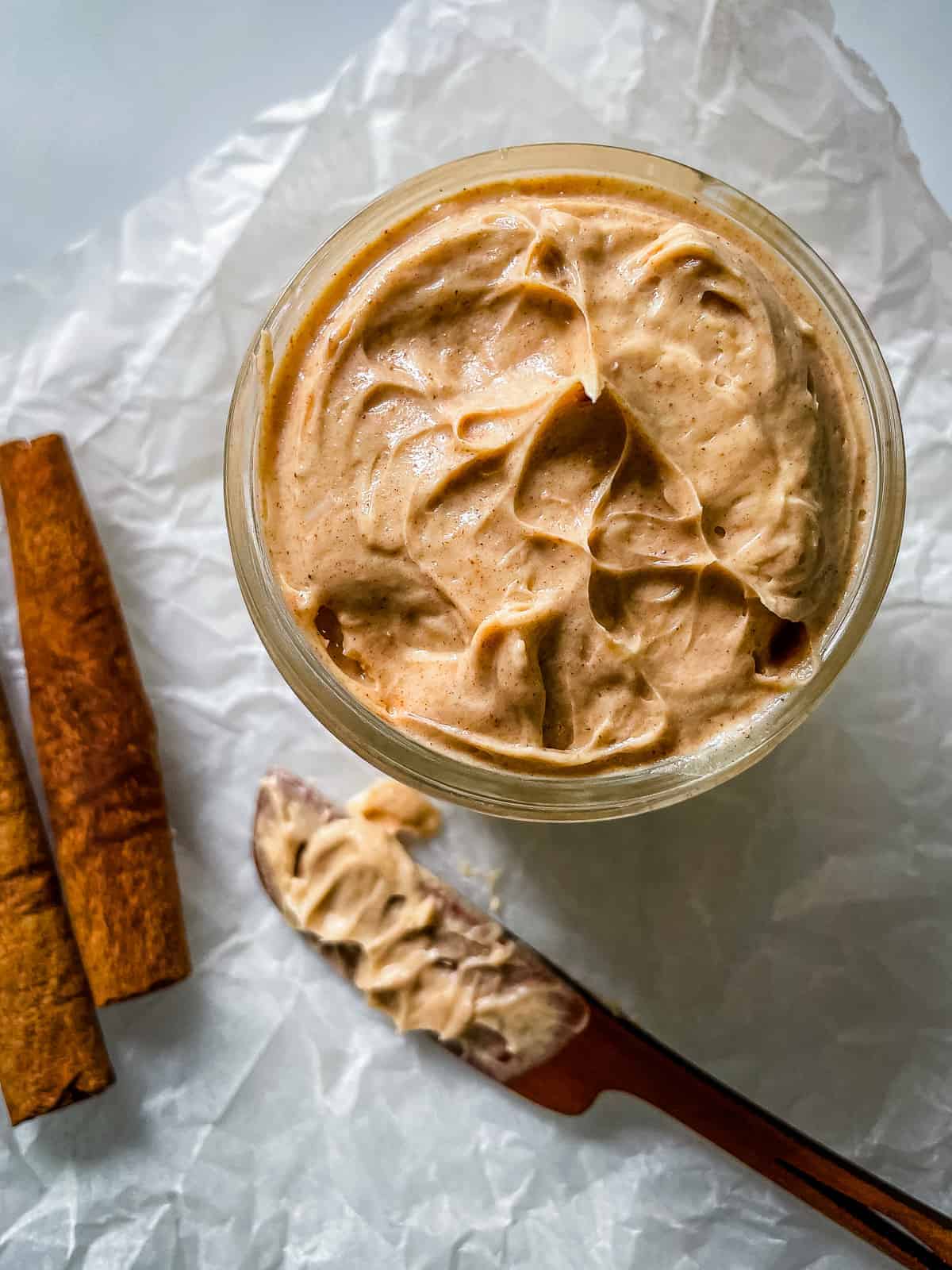 Why You'll Love This Easy Recipe for Cinnamon Honey Butter
Easy to make.
Just the right amount of sweetness and cinnamon.
Makes great cinnamon toast.
Perfect for holiday gifts.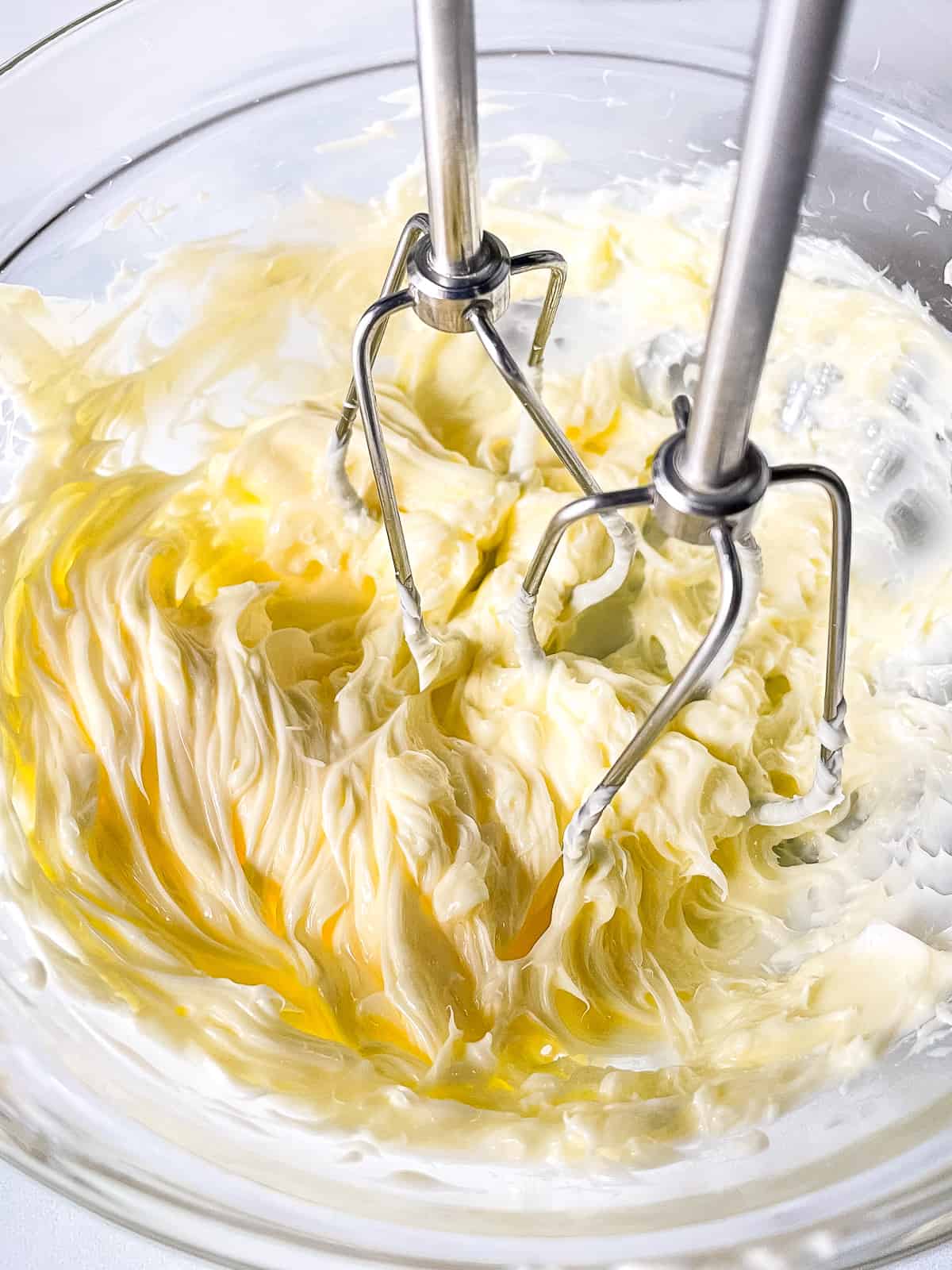 Step One: Select Your Butter
Cinnamon honey butter starts with a stick of butter. Today there are more options for butter and butter substitutes than ever before. The good news? This recipe works with all of them!
Traditional Butter. Available in salted and unsalted. For this recipe, use salted butter for the best flavor. If you only buy unsalted butter, add a pinch of salt. It helps balance the sweetness and enhances the flavor.
Dairy-Free Butter. If you avoid dairy, make cinnamon honey butter with a butter replacement. For the best texture, use a solid butter replacement.
Avoid. Whipped butter. When making this recipe, the butter is whipped. When you start with whipped butter, it gets too soft and airy.
Step Two: Soften the Butter
To make the smoothest and lightest honey butter, start with softened butter. There are a few ways to soften butter.
Room Temperature Method. Leave the butter out at room temperature until soft. This method works the best but does require pre-planning. The time it takes to soften butter at room temperature depends on the temperature of your kitchen.
Microwave Method. Some microwaves have a "soften butter" setting. If yours does, great. If not, microwave the butter in 10-second bursts at the lowest power setting. You don't want any melted spots in the stick.
Steam Method. Pour hot (not boiling) water into a tall glass or ceramic cup. After two minutes, pour out the water. Place the warm cup over the unwrapped stick of butter. Let the butter sit under the cup for five minutes. Unwrap the butter and use as directed.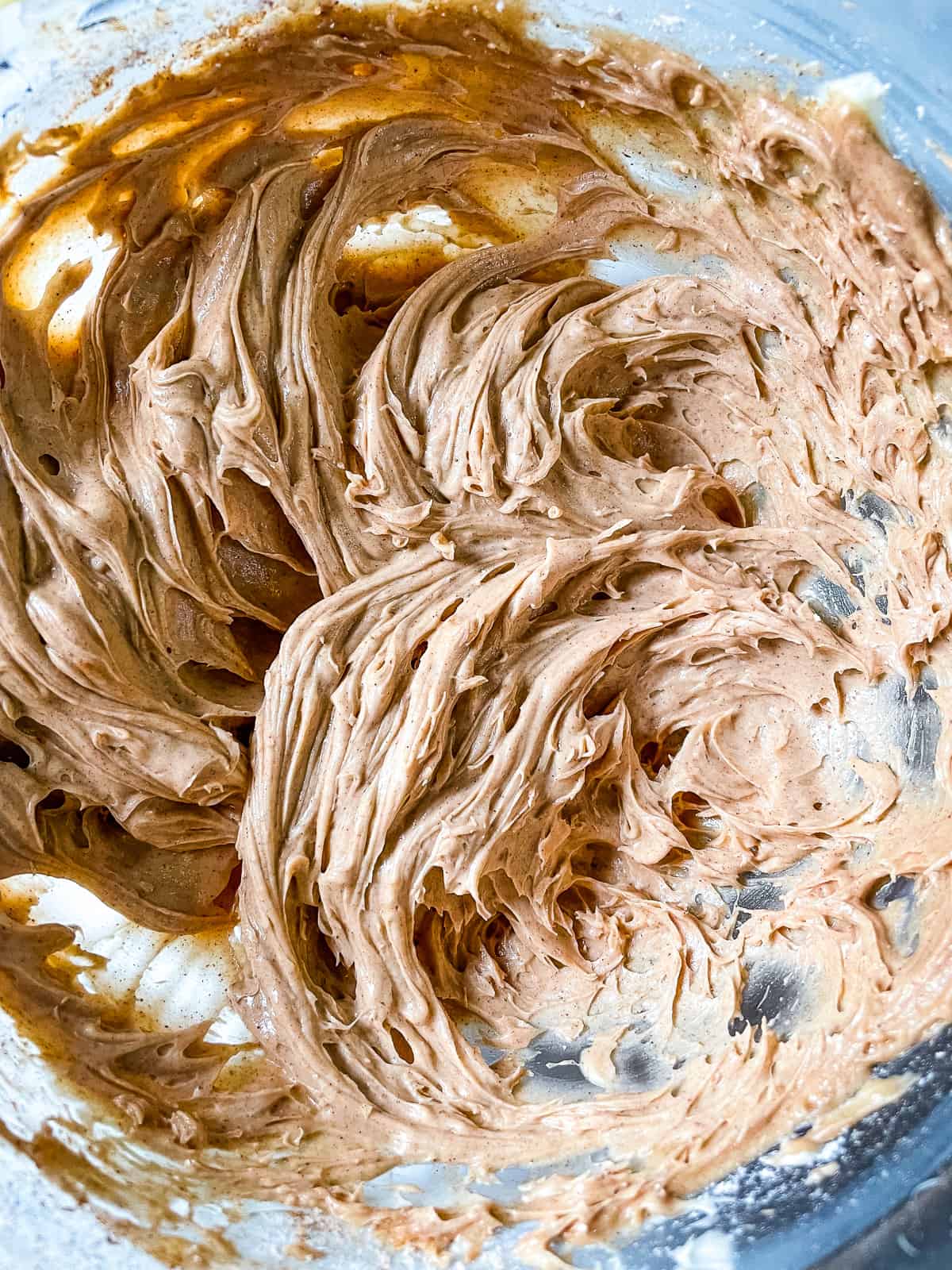 Step Three: Add the Honey, Sugar, and Cinnamon
Combine the softened butter with honey, powdered sugar, and ground cinnamon. Mix until the butter is soft and fluffy. Using a handheld mixer makes this process easy. If you don't have a handheld mixer, use a wooden spoon and beat until smooth.
Why does honey butter contain powdered sugar?

Powdered sugar is used for two reasons. It adds sweetness without making the butter too soft. When the recipe was tested with all honeyit came out very soft, almost runny. Powdered sugar solves this problem. The powdered sugar also keeps the honey and butter from separating. The honey doesn't leak out of this recipe.
Step Four: Serve
Cinnamon honey butter goes great with just about any bread, biscuit, or muffin. Spread it on toast for easy cinnamon toast. Or add a pat to an Instant Pot sweet potato.
Is this Texas Roadhouse Butter?
I'm not sure! I've never eaten at Texas Roadhouse. I learned how to make a flavored butter similar to this during culinary school. Over the years, I changed the recipe to suit my taste. When I shared the recipe on Tik Tok, many people told me it was similar to Texas Roadhouse. And some people told me it wasn't like it at all. What I can tell you is that this butter is sweet with a nice cinnamon flavor.
How long does this butter last?
If stored in the refrigerator, it lasts about a week to ten days.
How do I store cinnamon honey butter?
Store the butter in a container in the refrigerator.
Is this frosting?
It's similar but the consistency isn't right for frosting cakes or cookies.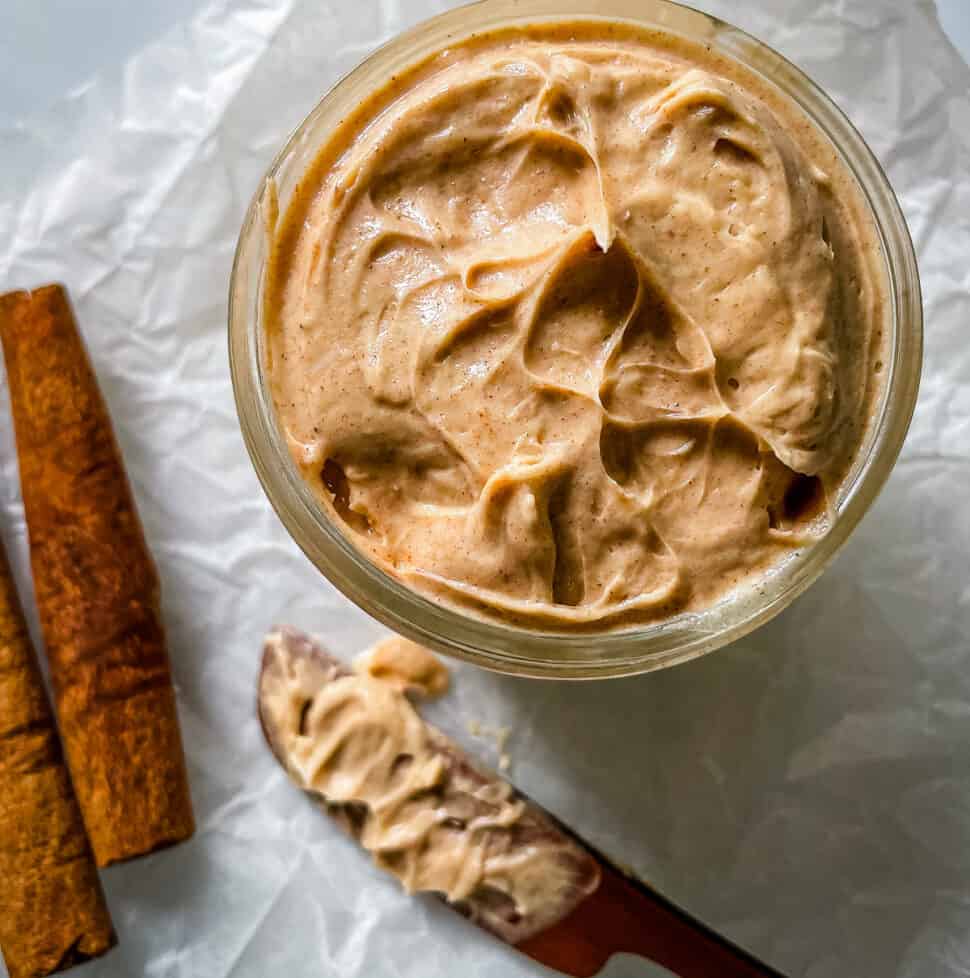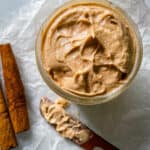 Cinnamon Honey Butter
It's easy to make cinnamon honey butter at home. Start with a stick of butter, add honey, powdered sugar, and cinnamon. Mix and you're done. Serve with toast, biscuits, cornbread, or muffins.
Ingredients
1

stick

butter, softened

(4 ounces; 113 grams)

3

tablespoons

powdered sugar

(about 3/4 ounce; 21 grams)

2

tablespoons

honey

(1 1/2 ounces; 42 grams)

1 ½

teaspoons

ground cinnamon

¼

teaspoon

vanilla extract

optional
Instructions
Beat butter until light. Add powdered sugar, honey, and cinnamon. (And vanilla extract, if using.). Beat until smooth and light.

Store the butter in the refrigerator for up to ten days. Soften at room temperature before serving.
Recipe Notes
Ingredient Note:
For the best flavor, use salted butter. If your butter is unsalted, add 1/4 teaspoon salt along with the sugar, honey, and cinnamon.