Turn a can of biscuits into delicious cinnamon sugar bites.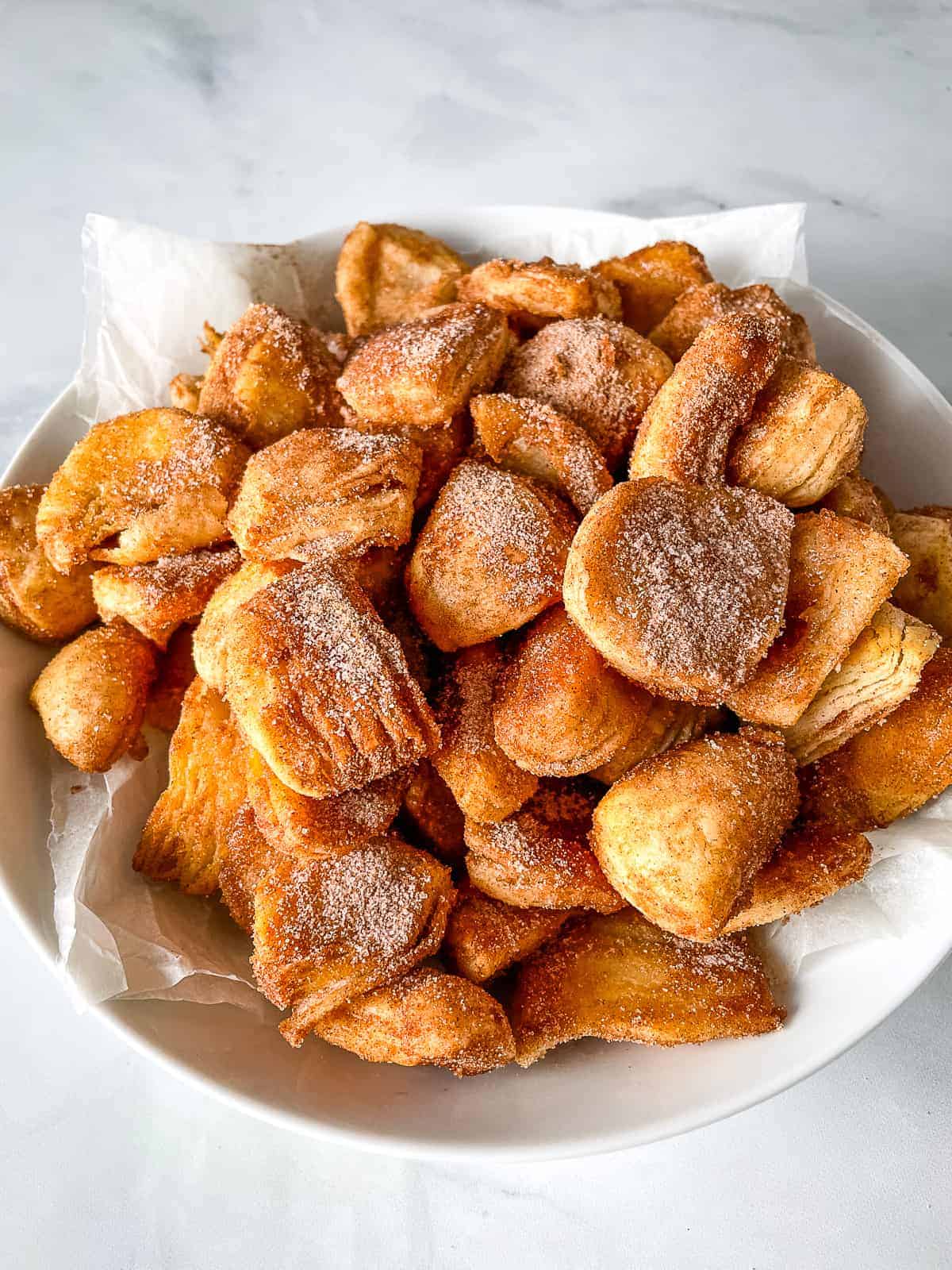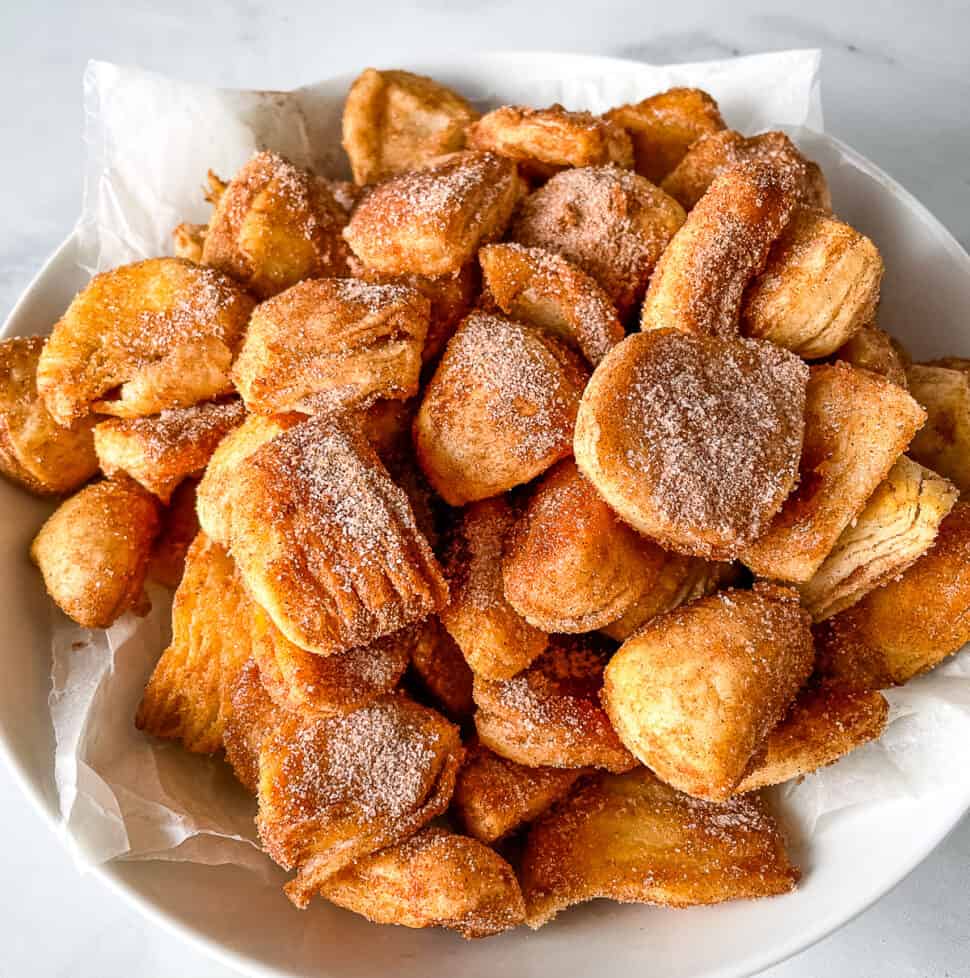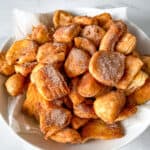 Cinnamon Sugar Biscuit Bites
These are like cinnamon-sugar doughnut bites. Made from canned biscuits dough. So good and so easy!
Ingredients
1

can

flaky biscuits (16.3 ounces)

½

stick

butter, melted (2 ounces)

½

cup

cinnamon sugar
Instructions
Preheat oven to 350°F. Line a baking sheet with parchment paper.

Open biscuit can and separate biscuits. Cut each biscuit into four pieces. Roll each piece into a ball and place onto prepared baking sheet.

Bake until biscuits are golden brown, about 12-15 minutes. They spread during baking and don't stay round. This is normal.

Remove biscuits from oven and allow to cool for five minutes. If you want, break them in half. Flaky biscuits break in half easily. Place the biscuits into a large bowl.

Pour melted butter over the biscuits and stir to coat. Add the cinnamon sugar. Stir. Add additional cinnamon-sugar if desired.  Cinnamon-sugar biscuit bites are best enjoyed the day they are made. If you have leftovers, store them covered on the counter for one day.