This creamy lemon pie only needs three ingredients: sweetened condensed milk, fresh lemon juice, and eggs. It's rich, creamy and so easy to make!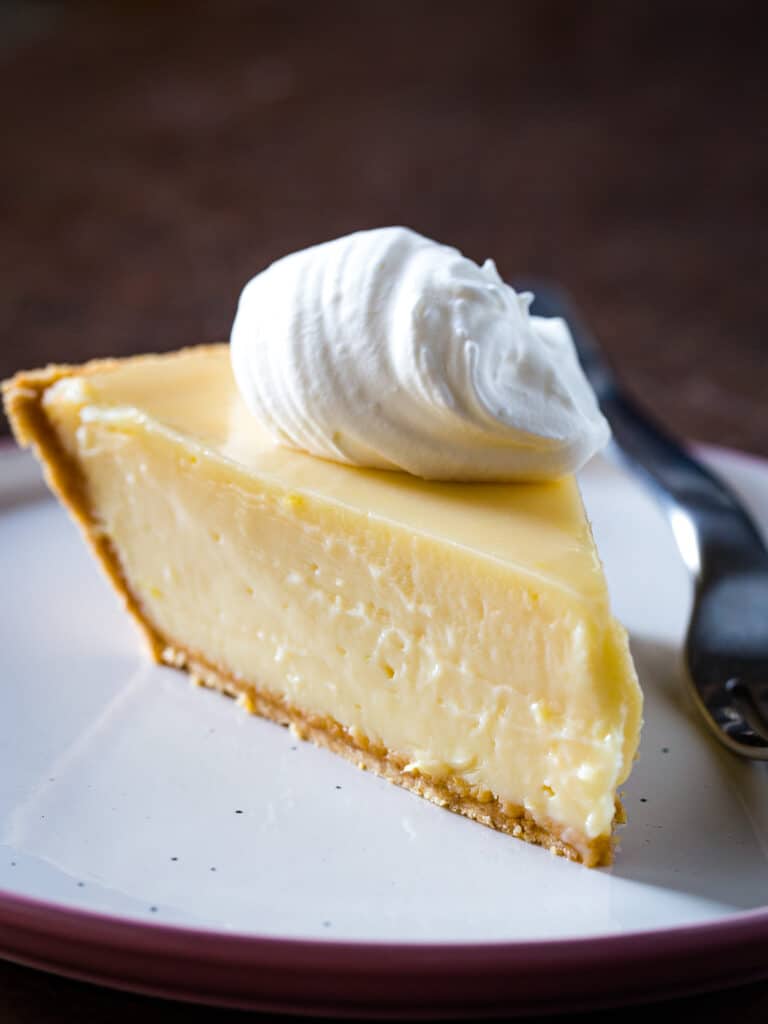 How to Make an Easy Lemon Pie
Make the filling. Combine full-fat sweetened condensed milk with fresh lemon juice. Whisk until smooth. Add the eggs and whisk. Adding the eggs last ensures the filling is smooth and lump-free.
Use a 9-inch pie crust. A graham-cracker crust tastes great with this filling. It adds a nice crunch to break up the rich, creamy filling. Use either use a store-bought crust or make your own. Don't like graham cracker crusts? No problem! Use a prebaked 9-inch pie crust.
Bake until set. This pie takes about 20 minutes to bake. Look for it to be set. If it jiggles slightly, it's done. If it's very loose, bake for a few additional minutes.
Serve with whipped cream. A dollop of homemade whipped cream is a nice finish for a slice.
FAQs
This pie has more than three ingredients!
I understand where you're coming from. I don't count the crust as an ingredient. (Perhaps I should!) And since the lemon zest and lemon juice come from a lemon, I consider them one ingredient. Although they are prepared differently.
So..this is either a three-ingredient lemon pie. A four-ingredient lemon pie. OR a multi-ingredient lemon pie. However you count it, the pie is easy and delicious.
Can I use bottled lemon juice?
Since some brands of bottled lemon juice are very bitter, I'd worry about the final flavor. However, I haven't tested the recipe with bottled lemon juice. So I can't say for sure.
Can I use lime juice?
Yes! This recipe is based on my favorite key lime pie recipe. Lime juice works great.
I have a similar recipe and don't bake it. Do I have to bake this pie?
This lemon pie contains whole eggs and should be baked.
Can I use fat-free condensed milk?
The filling turns out much softer with fat-free condensed milk. I recommended using full-fat condensed milk.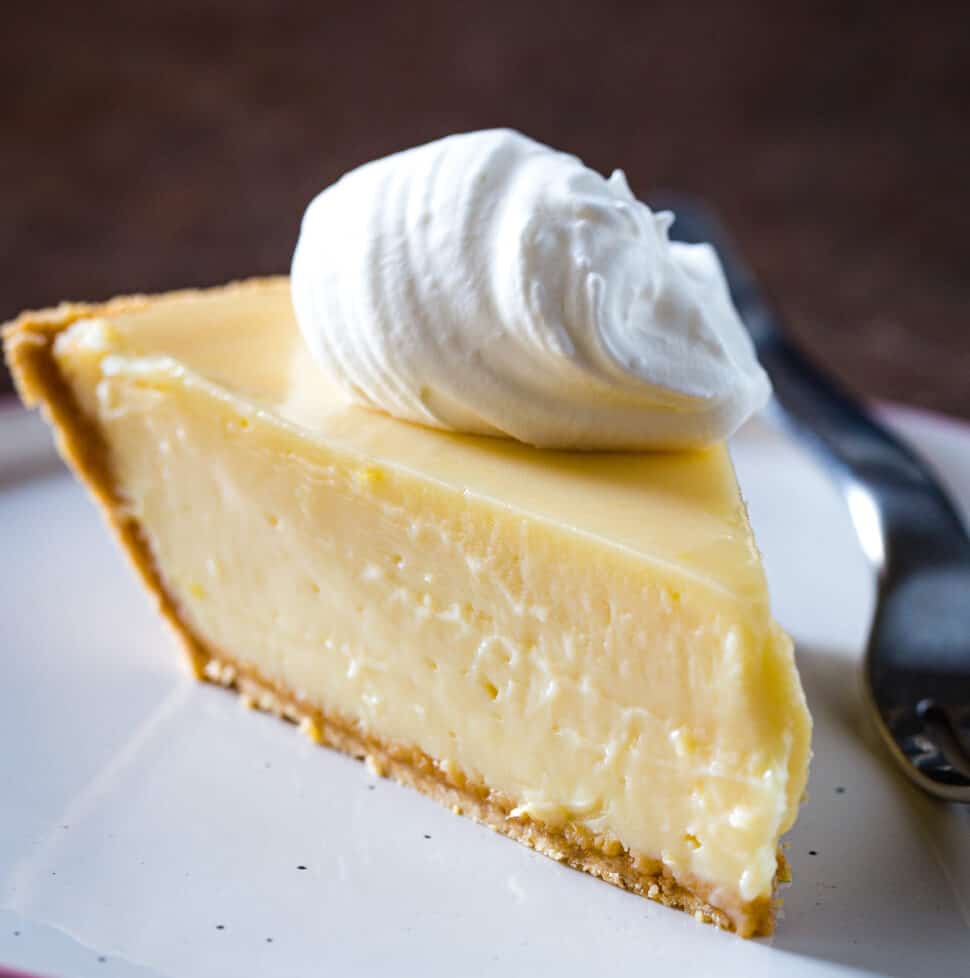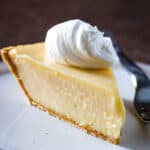 Creamy Lemon Pie
3-Ingredient Lemon Pie takes only minutes to prepare. The filling is rich and creamy with a lovely lemon flavor.
Ingredients
2

cans

full-fat sweetened condensed milk (14 ounces each)

¾

cup

fresh lemon juice (about 4 medium lemons)

2

large

eggs

zest of one lemon, optional

1

(9-inch)

graham cracker crust, store bought or homemade, recipe below
For the Graham Cracker Crust
1 ½

cups

cups graham cracker crumbs

3

tablespoons

granulated sugar

6

tablespoons

butter, melted
Instructions
For the Lemon Pie
Whisk together sweetened condensed milk and lemon juice in a medium bowl. Add eggs and lemon zest. Whisk until smooth.

Place pie pan on a baking sheet. This makes it easy to carry the pie to the oven. Fill pie crust. Smooth pie top with a spatula or the back of a spoon. Bake until filling is set, about 20 minutes.

Cool pie and then chill for two hours in the refrigerator. Serve with whipped cream. Store pie in the refrigerator for up to three days.
For the Graham Crust
Preheat oven to 350°F. Stir together graham cracker crumbs with granulated sugar. Add melted butter. Stir with a fork to combine.

Press mixture into the bottom and sides of a 9-inch pie pan.

Bake until golden brown, about 10 minutes.

Remove crust from the oven and leave oven on. Allow crust to cool for 10 minutes. Prepare filling as directed and spread into cooled crust.
Recipe Notes
Fresh lemon zest adds additional flavor to the filling. If using, remember to zest one lemon before juicing. 
This makes a very full pie. Depending on the brand of graham cracker crust you use, you might have a few spoonfuls of filling left over.