How to Make Jalapeño Cornbread (or Corn Muffins) from a Jiffy Mix
Use a Jiffy Mix. Start with a box of Jiffy corn muffin mix. Pour it into a bowl and break up the clumps. 
Mix the Batter. Add egg and milk according to the directions on the box and mix until a batter forms. 
Add Cheddar and Jalapeños. Stir in shredded Cheddar cheese and chopped jalapeños. Use either fresh or pickled jalapeños. 
Top with Jalapeños. This is optional but adds a little extra spice. Place sliced jalapeños on top of the cornbread batter or top each corn muffin with a slice of jalapeño. 
Bake until Brown. A cake tester inserted into the center of the corn bread or muffins should come out clean.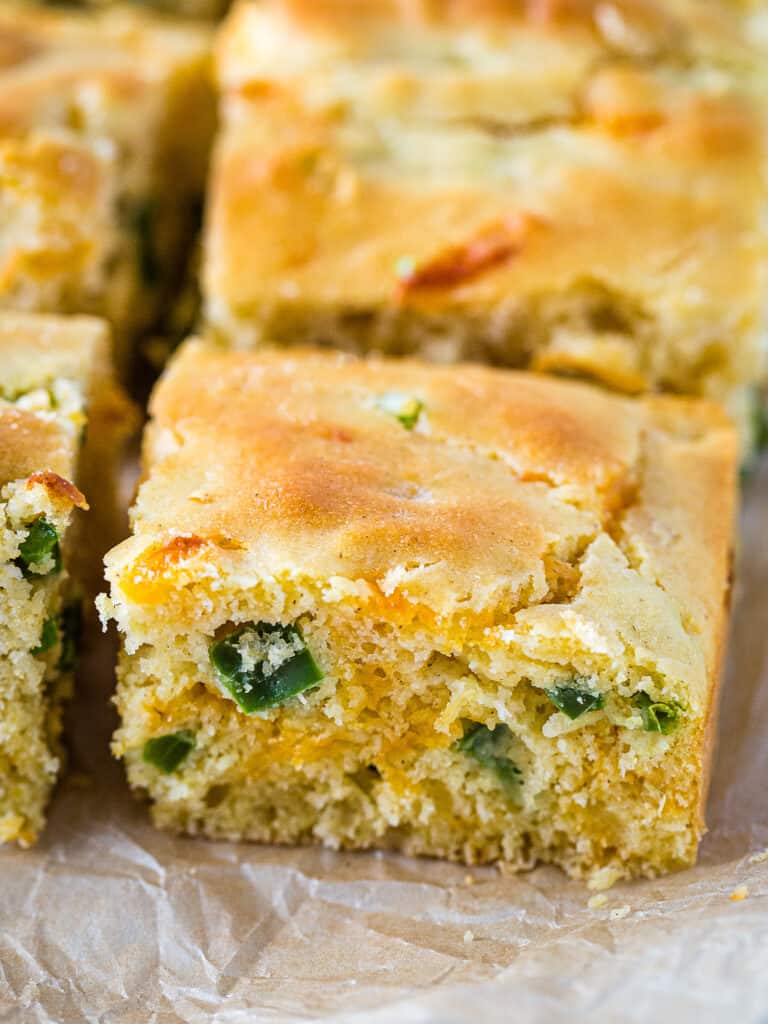 Key Ingredients: Shredded Cheese and Jalapeños
Two simple ingredients transform the Jiffy mix from a basic cornbread to something special.
Shredded Cheese. Use either freshly grated or pre-grated cheese. This cornbread tastes great with shredded Cheddar but most shredded cheeses work. For a twist, try it with pepper jack or mozzarella cheese.
Jalapeños. You can use either fresh or pickled jalapeños in this recipe. For a little jalapeño in each bite of cornbread, chop the peppers very small. For an occasional taste of spice, cut the peppers into larger pieces.
Fresh Jalapeños or Pickled? Which should I use in cornbread?
Both work! Fresh jalapeños add a little crunch to the cornbread along with a pleasant amount of spice. Pickled jalapeños add a nice vinegary-spicy flavor. And they're so easy to use. Keep a jar in the pantry and use them whenever you want to make cornbread. No need to buy fresh peppers for the recipe.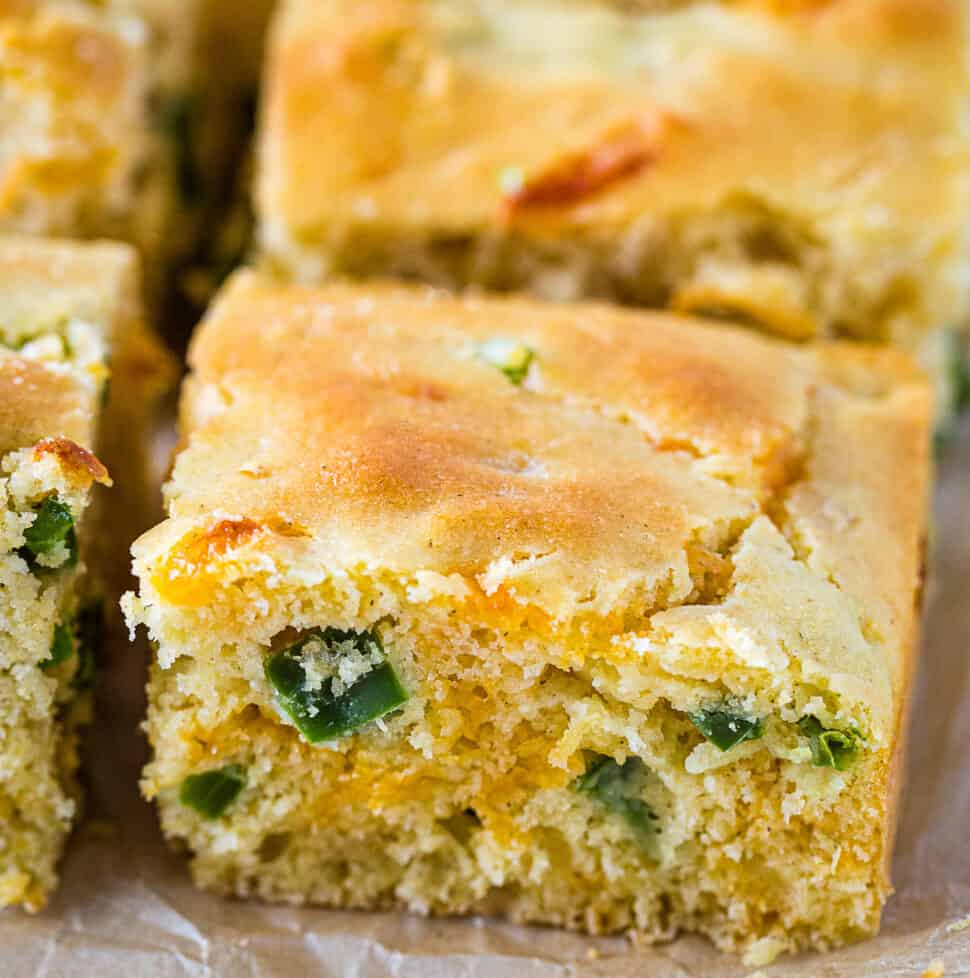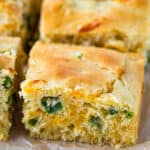 Jiffy Jalapeños Cornbread
This easy jalapeños-Cheddar cornbread starts with a box of Jiffy mix. Use it to make one 8-inch pan of cornbread or about 6-standard muffins.
Ingredients
1

(8.5 ounces)

Jiffy corn muffin mix

⅓

cup

milk

(2.6 ounces)

1

large

egg

(about 2 ounces out of shell)

½

cup

shredded Cheddar cheese

(about 1 ounce)

2

tablespoons

chopped or fresh jalapeños

sliced jalapeños for topping, fresh or pickled, optional
Instructions
Heat oven to 400 degrees F.

Stir corn muffin mix in a large bowl to remove any lumps. Add ⅓ cup milk and 1 large egg. Stir to combine. Scrape bottom and sides of bowl down with a rubber spatula. Add ½ cup shredded cheese and 2 tablespoons of chopped jalapeños. Stir until incorporated. Let batter sit for 5 minutes.

For Cornbread: Grease an 8-inch round cake pan with nonstick cooking spray. Spread batter evenly into the pan. Top with additional sliced jalapenos.

For Corn Muffins: Line 6 standard muffin cups with paper liners. Fill each cavity about ⅔ full. Place a sliced jalapeño on top of each muffin.

Bake until golden brown. A cake tester inserted into the center should come out clean. For cornbread, about 22 minutes. For muffins, about 18 minutes.