Here are some vegetables and fruits that store well for a month or more.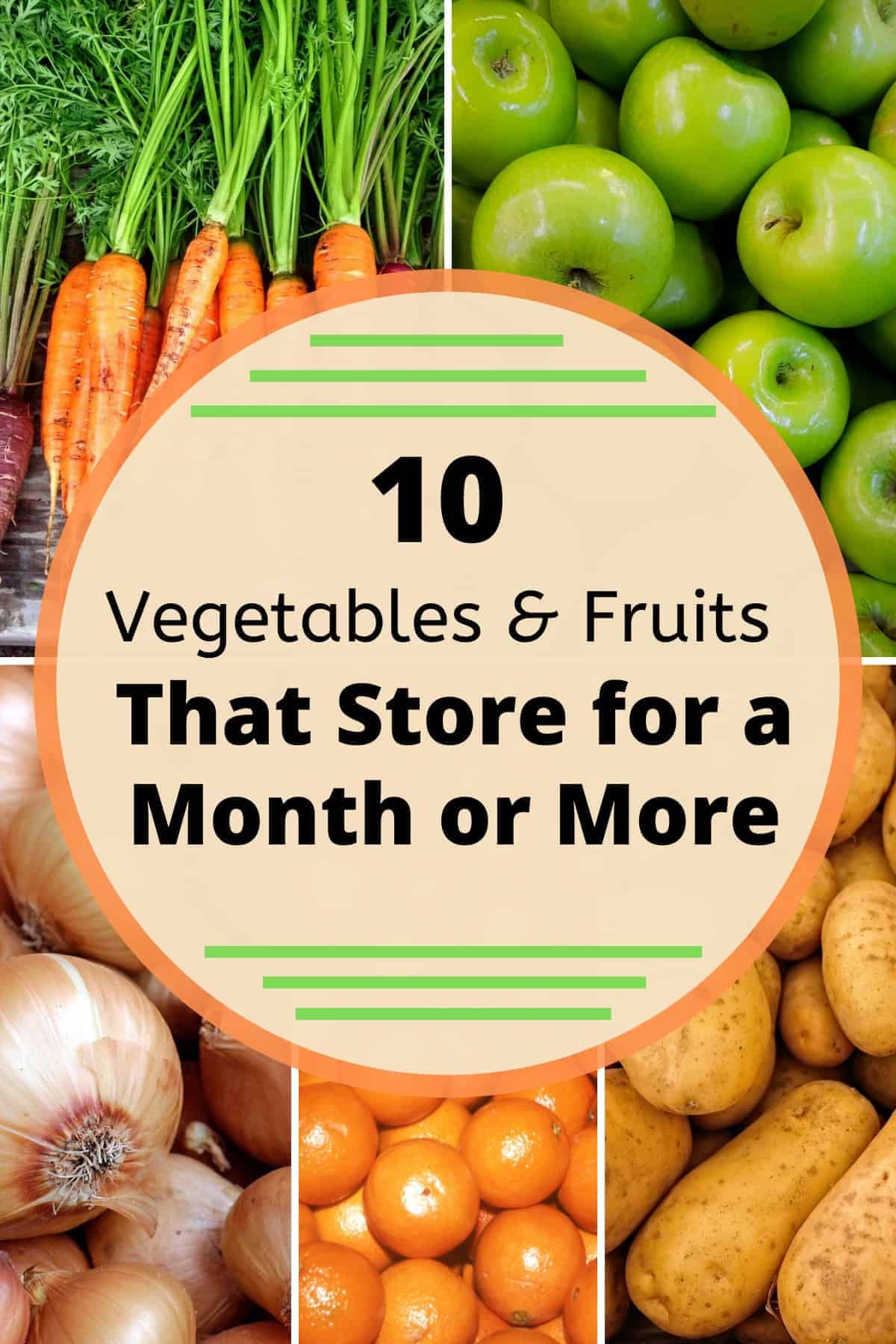 To help you stock your pantry, here's a list of 10 vegetables and fruits that keep for a month or more.
And, if you can, please consider donating food to your local food pantry.
Carrots. Buy whole carrots, not baby carrots. Place a paper towel in the bag to absorb moisture. Replace paper towel as n

eeded. Moisture shortens their storage time.

Celery. Look for firm celery. Again, moisture is our enemy here. Keep dry in the refrigerator.
Onions. Store in a cool, dry place. Between 30 and 50 degrees F. is best. Or store in a cabinet for about a month.
Garlic. Also good to buy: jarred minced garlic. This might not be your first choice but if you can't get to a store, it's nice to have.
Sweet Potatoes. Store in a cool dark place. If they came in a plastic bag, remove them from the plastic bag.
Potatoes. Remove from plastic bag and store in a dark cool, dry place. Cover with a piece of newspaper. The less light on your potatoes, the better.
Cabbage. Wrapped well, you can store cabbage in the refrigerator for about one month. Sometimes longer.
Spaghetti Squash and other squashes. Store at room temperature. A cool dark place is even better.
Apples. Varieties like Granny Smith and Honeycrisp keep for months. Check them for bruising (eat the bruised fruit right away. They won't keep well.) Store unblemished apples in the refrigerator for a month or more.
Oranges and Grapefruit. These keep about three to four weeks if stored in the refrigerator.