Craving some dessert? These easy dessert recipes require just four ingredients (or less!).
Three Ingredient Peanut Butter Cookies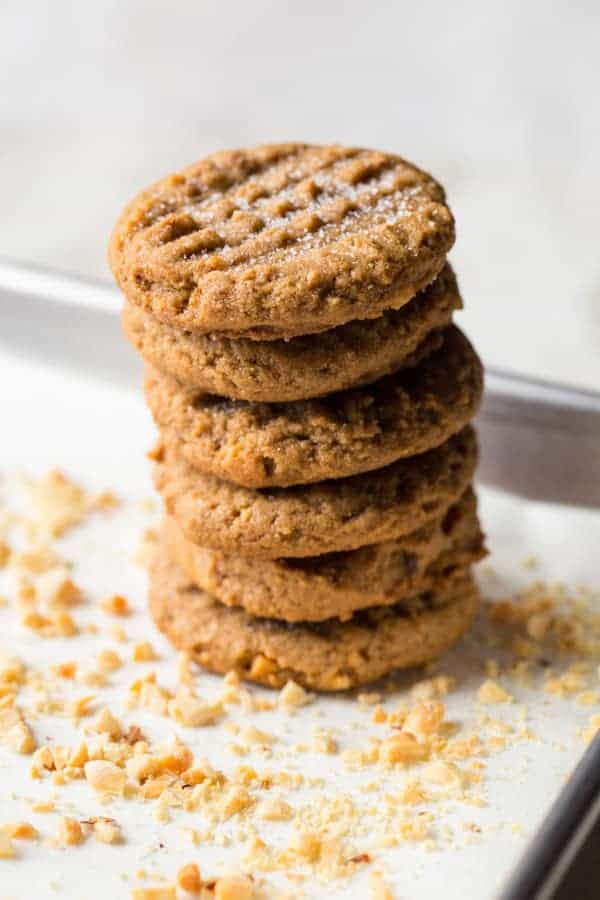 Want cookies quick? Whip up a batch of these magical 3 Ingredient Peanut Butter Cookies. You'll be glad you did.
Cookies and Cream Crispy Treats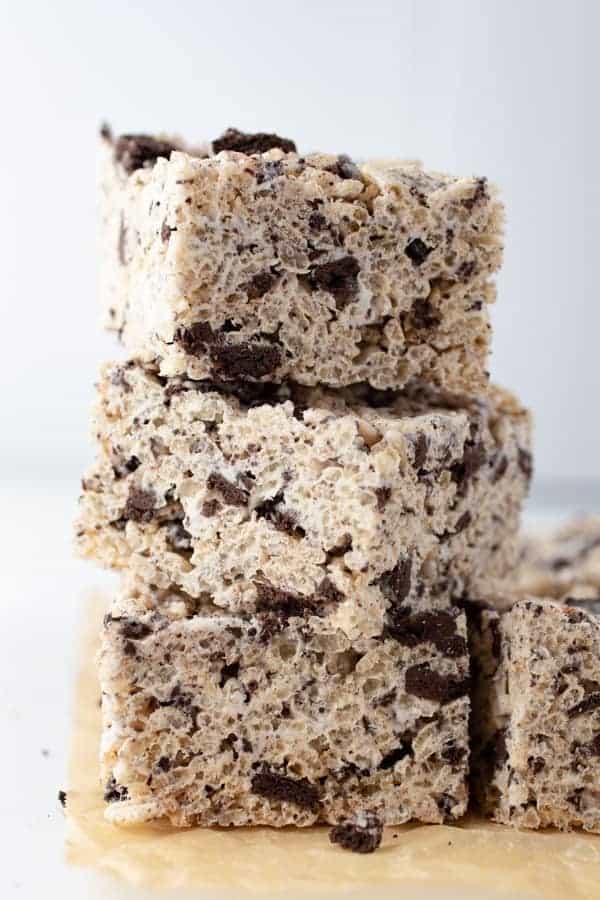 Crispy treats meets Oreos. How good does that sound? Very, very good.
2 Ingredient Caramel Sauce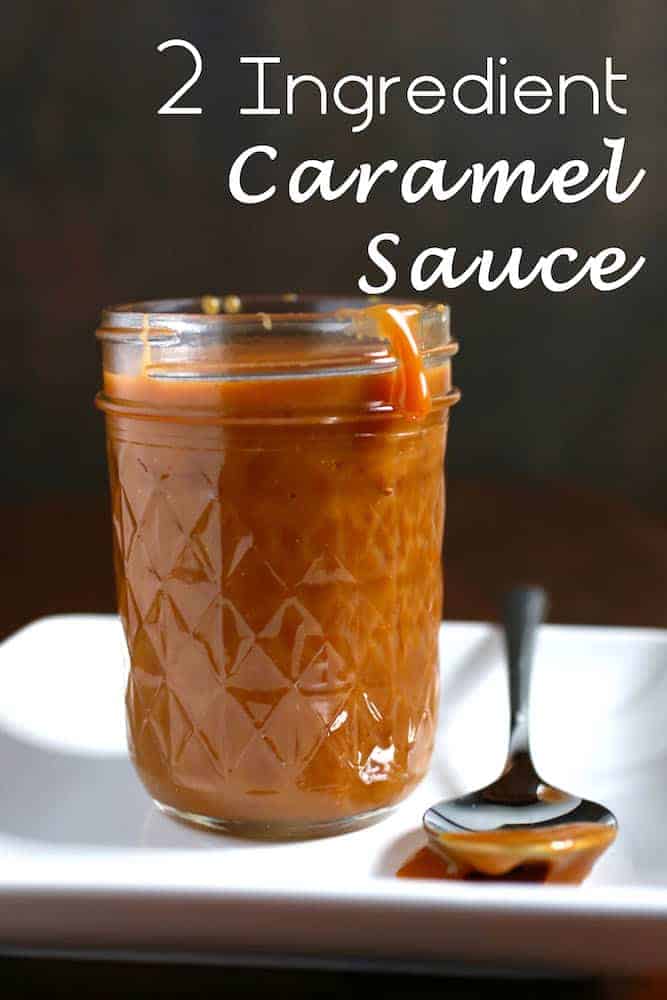 Is caramel sauce good on ice cream? Yes. How about stirred into a cup of coffee? Also yes. Drizzled over a brownie with a pinch of salt? OMG. YES! And, get this, it's also good eaten straight off a spoon. Snag a bag of caramels on your next grocery order and some half and half and you can make this sauce in no time.
3 Ingredients Cream Cheese and Cranberry Pies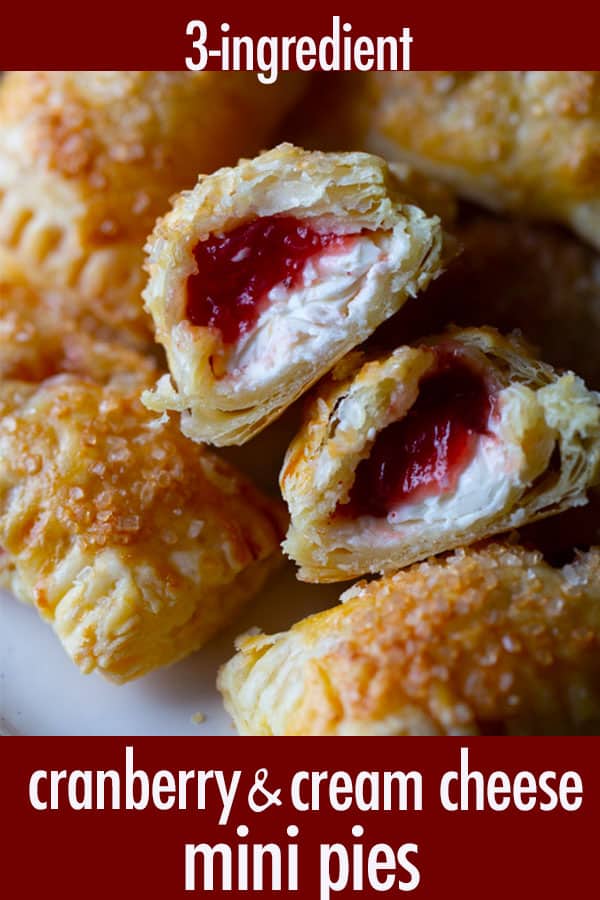 This sounds like a holiday recipe but it's tasty all year long. Pick up a box of cream cheese, a can of cranberry sauce, and a box of puff pastry and you can make these tasty–and simple!–pies.
4 Ingredient Coconut Dream Cookies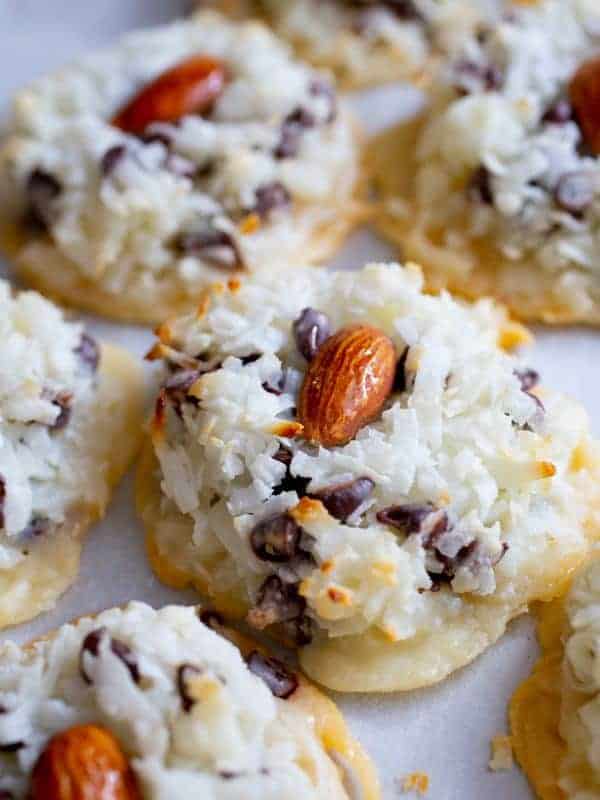 Coconut, chocolate, and almonds combine to taste like a homemade almond joy. So good. And so dangerously easy to make.