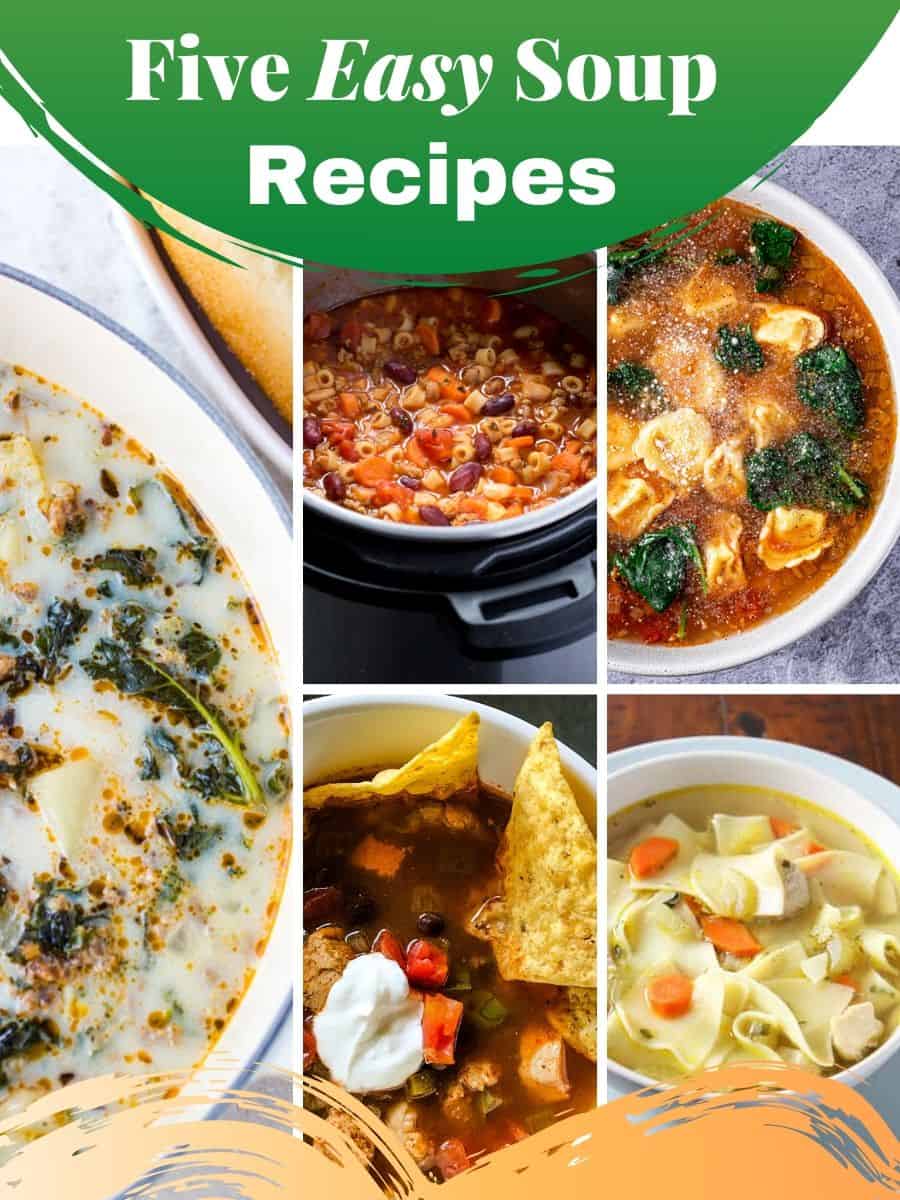 I think soup ranks right up there at the top of my "comfort food" list. (Other foods on the list? Brown sugar banana bread and easy mac and cheese.) Here are five of my favorites.
Easy Tortellini Soup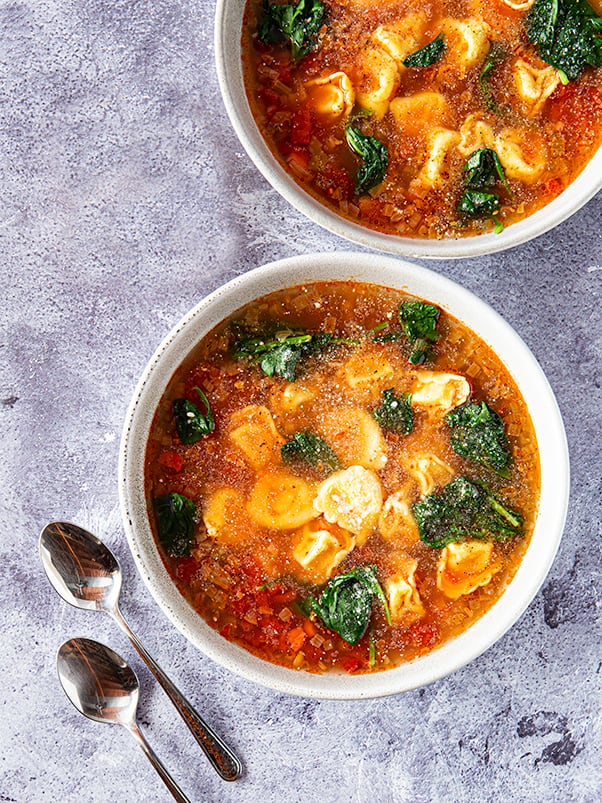 Each time I make this soup, it surprises me how easy it is to put together. You simply saute some carrots, celery, onions, garlic, add a can of tomatoes, some chicken broth, and frozen cheese tortellini and you're done. At the end of cooking, I like to add a few handfuls of fresh spinach. But the soup tastes great with or without it.
Copycat Olive Garden Zuppa Tuscana Recipe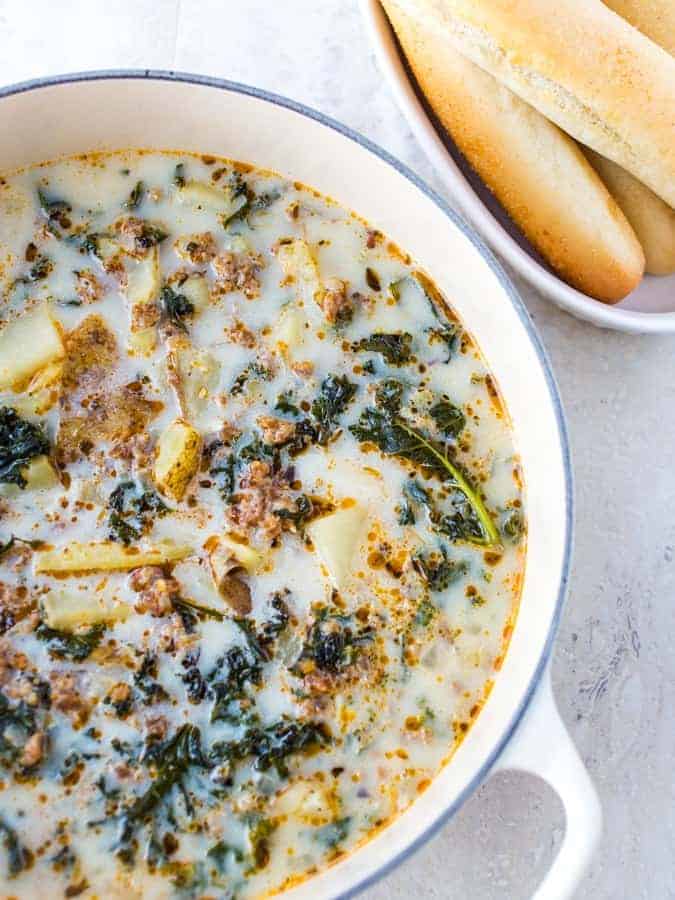 Oh, how I love this soup. If you've ordered it at the Olive Garden you already know why it's wonderful. If you haven't had a chance to experience it, you're in for a treat. The soup combines spicy Italian sausage, kale, and potatoes. At the end of cooking, you stir in some half and half. This adds a richness to the soup without adding thickness. It's a brothy soup, not a chowder and I love it.
Copycat Olive Garden Pasta e Fagoli Recipe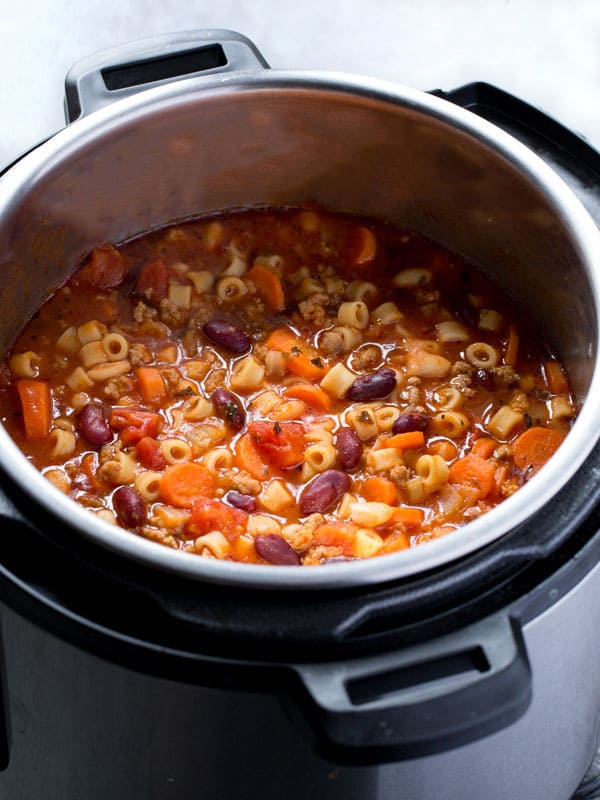 Speaking of Olive Garden, have you ever ordered their pasta e Fagioli. I avoided it for years, thinking I wouldn't like it. Why? Well, I assumed that it wouldn't live up to the pasta e Fagioli I grew up eating. And it didn't! It was totally different. And I loved it. It's a hearty soup, filled with pasta, beans, and ground sausage. (Spoiler: I love to combine ground sausage with ground turkey to lighten up the soup just a smidgen.)
Instant Pot Chicken Noodle Soup
Does it get any better than a bowl of chicken noodle soup? How about chicken noodle soup you can make in minutes? You'll need an Instant Pot or other electric pressure cooker for this recipe but, oh wow, is it worth it.
Chicken Tortilla Soup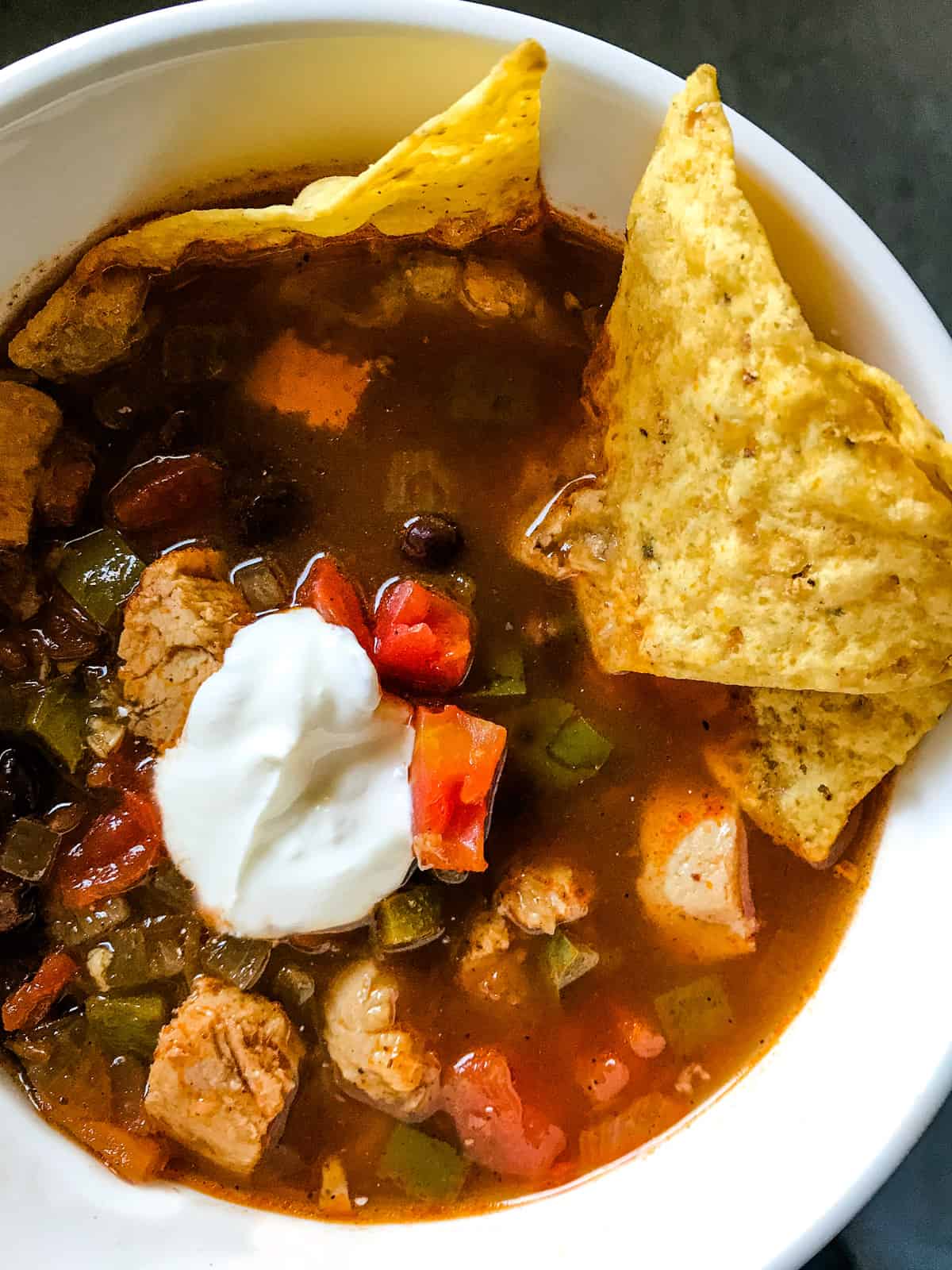 Loaded with flavor, this chicken soup is one of my favorites. (All of these soups are my favorites. Why have just one favorite when you can have several? In this case, being indecisive is delicious.) This soup is loaded with chicken, black beans, green peppers, and tomatoes.